Night Before the Race Hang out at the Voo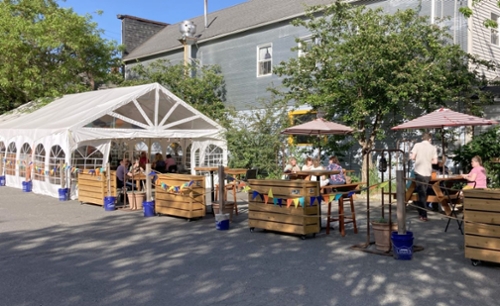 Saturday, September 18, 7:00 pm until 9:00 pm
The Rendezvous, 78 3rd St, Turners Falls, MA 01376
Join organizers and other racers at the Rendezvous (the "Voo") in Turners Falls the night before the Montague Soapbox Races for a beverage and dinner / appetizers (you buy) and chat about the race that just happened in Greenfield, and the race that will happen in Turners on Sunday the 19th at noon.
Specialty derby-named drinks will be available, as well as their full menu of food and drink. Come wearing any previous year's Montague Soapbox t-shirt and Mik will give you a dollar towards any app or beverage of your choice.
Meet us in the outdoor tent between 7:00 and 9:00!
Posted to: Derby Events